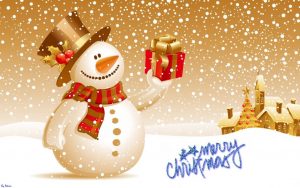 With the year drawing to a close, we would like to take the time to thank all of our BuildHealth members for their dedication to the initiative throughout the last 12 months and beyond.  
2018 was a busy year for BuildHealth NI, with many interesting speakers taking time to present to the group, another successful and well-attended Annual Conference and the addition of three new members signing the Statement of Commitment.  
The focus on the Annual Conference this year was on 'Getting to Grips with Manual Handling'. A range of speakers from across the industry imparted their knowledge on the subject of MSDs at the event. A practical session on lifting techniques, strategies to address ergonomic risk in the workplace and a Principal Designers perspective of safety in design were topics on the schedule which were well received by all in attendance. 
Following on from 2018, we will continue to raise the profile of BuildHealth, and use this platform to improve the health of construction workers by preventing work related ill health, supporting and rehabilitating ill workers and using the workplace as a setting in which to improve Construction Industry Health and Safety. 
We would like to take the opportunity to wish all our BuildHealth members a very Merry Christmas and a happy and healthy new year.